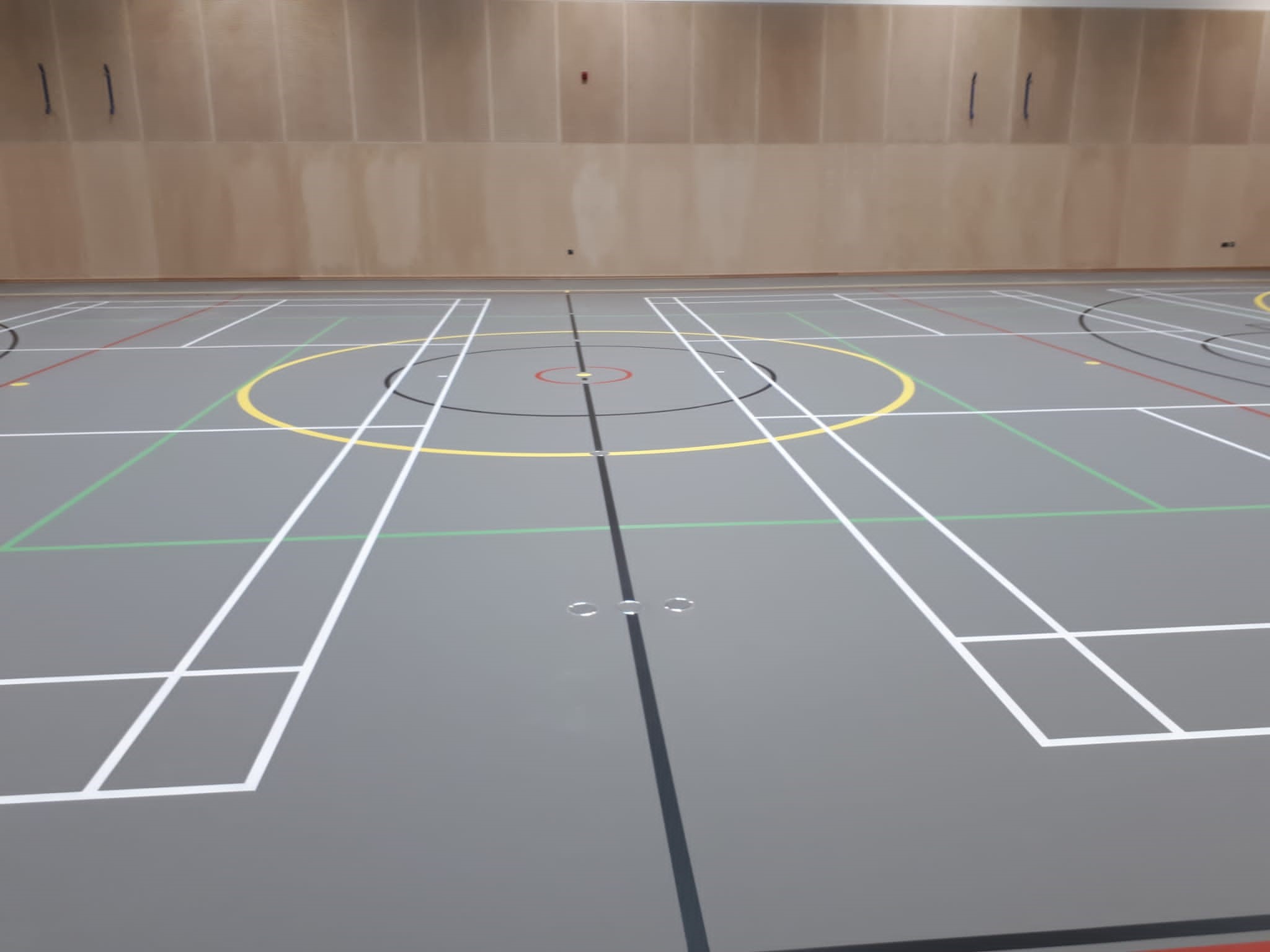 Project details
November 2021
Pulastic Elite Comfort 20 Eco Flooring
Description
Install: Pulastic Elite Comfort 20
SSUK Pulastic Elite Comfort 20 Eco is an area-elastic multi-purpose sports floor with very good comfort properties suited to training and competition sports, combined with outstanding resistance to mechanical loads.
Approved according to the EN 14904 standard in category A3 and the N.O.C.*N.S.F. Class 2 (Dutch Olympic Committee).
Approved by the F.I.V.B. (International Volleyball Federation), F.I.B.A. (International Basketball Federation) and I.H.F. (International Handball Federation).
Manufactured under ISO 9001 for quality management, ISO 14001 for environmental care and ISO 26000 for corporate sustainability.
Also available in XLS finish for roller-skating/roller-hockey use
Area: 690sqm
Colour: Dusty Grey