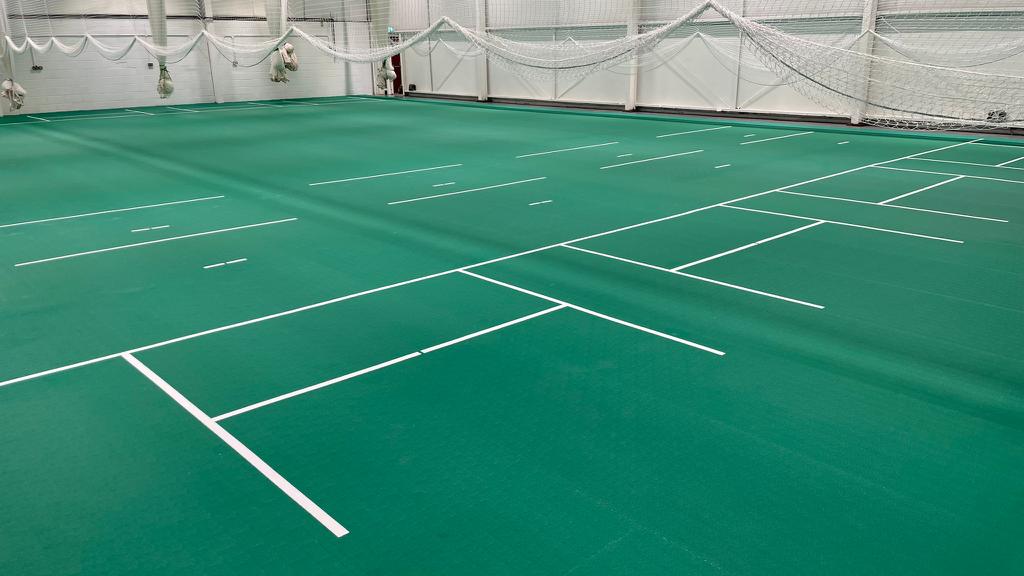 Our latest Uni-Turf Embossed PVC Vinyl at the S20 THE BOUNDARY SHEFFIELD
Project details
Spring 2023
Uni-Turf embossed PVC vinyl supply and installation
Description
In 2021, it was identified that there are limited indoor cricket training facilities particularly in South Yorkshire, Derbyshire and North Nottinghamshire. 'S20 The Boundary' was created to bridge this gap and provide a first-class training facility which was accessible for all players all year round.
Sports Surfaces UK were delighted to be invited to supply and install a SSUK Uni-Turf embossed PVC vinyl floor at the privately funded indoor cricket school,  converted from an old industrial unit by a huge cricket enthusiast.
The SSUK team started by conducting a full degreasing of the surface & latex levelling of the 976sqm area.
Next the team installed 765sqm of Uni-Turf indoor cricket flooring – a non-reflective, hard wearing embossed PVC vinyl sheet material which is vibrant and attractive, safe and durable, easy to care for and of a world-class standard.
Over the years we have worked with major indoor cricket schools and many international athletics arenas to install SSUK Uni-Turf and would love to work with you.
Please contact the team today to discuss your next indoor sports floor.