Did you know we offer sports floor health checks?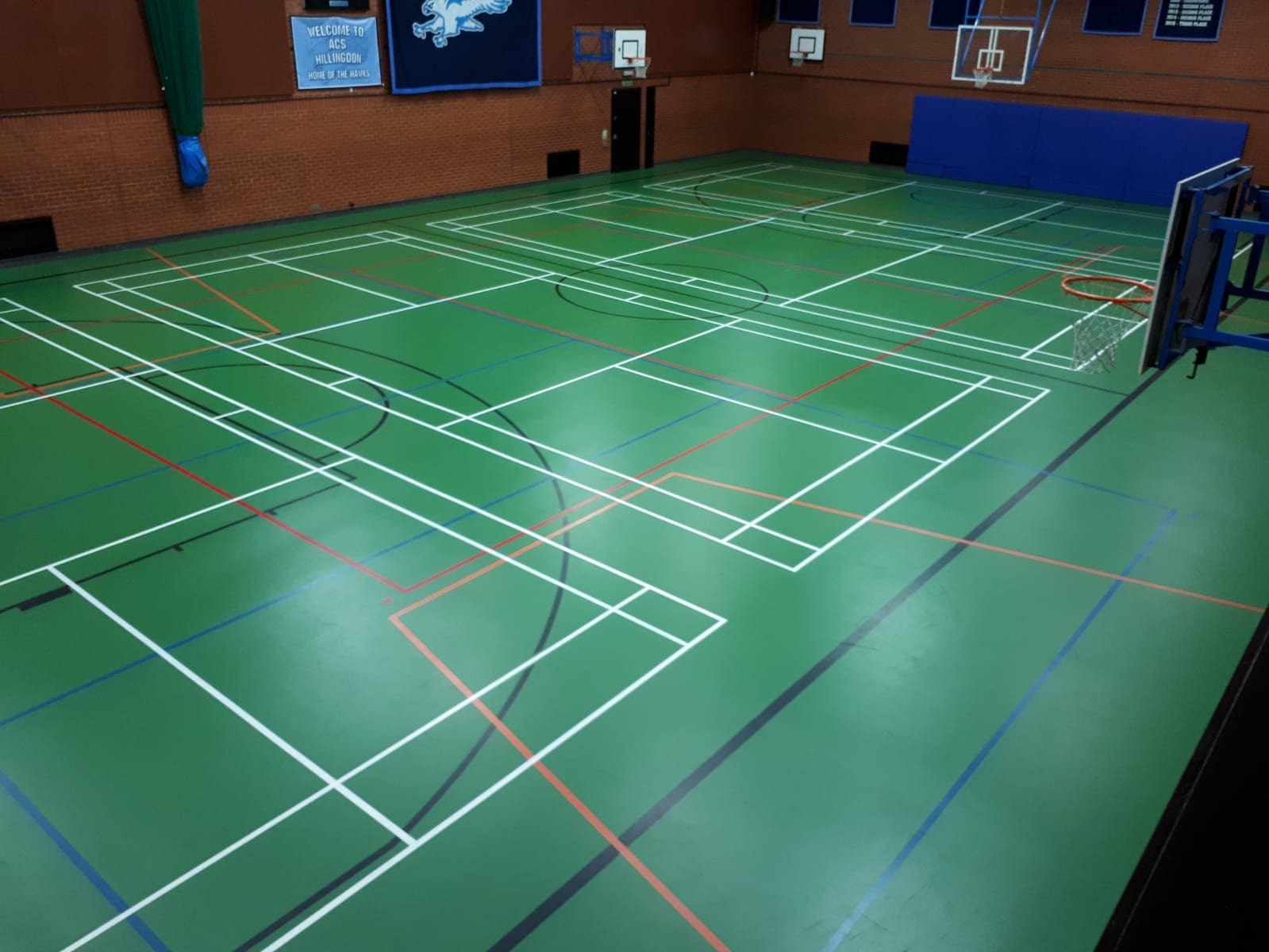 Did you know we offer health checks for existing sports floors? Last weekend we went back to ACS International School, Hillingdon (32 years later) to give its Pulastic sports flooring an industrial mechanical deep clean.
To stop it from being slippy and looking worn, we stripped the surface of dirt, grease and old cleaning products.
Check out the pictures below… It looks brand new! Go to our maintenance page here for further information.