Sports Halls across the UK are playing a vital part in the fight against Covid.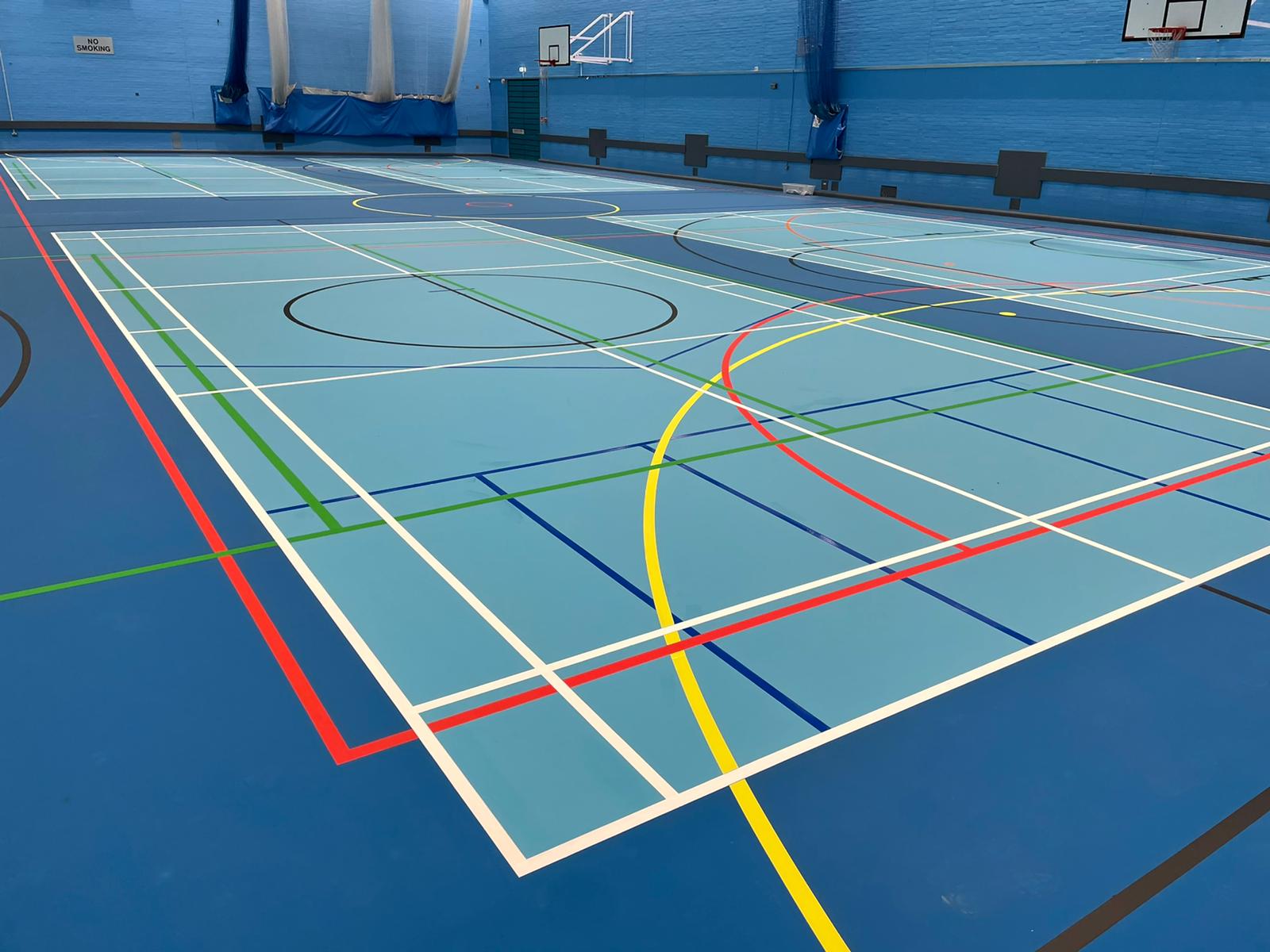 Day to day sport may not be taking place, but in many cases other life-saving activities are, for example mass Covid testing, mass Covid vaccination, food distribution hubs and some sports facilities have even been used by charities to organise presents for children at Christmas.
At Sports Surfaces UK we have been working with a number of sports facilities who have accessed funding to enable them to return to play in a Covid safe way.
Be it a new floor, fresh court markings, new equipment, a refurbishment of the existing floor to bring it back to standard – there are a wealth of refurbishment options we can advise you on and deliver.
Please speak to the team today to discuss your facility.
Case Study 
Back in November 2020, Garston Lifestyles Fitness Centre was one of the first ground-breaking community Covid testing centres to be rolled out across the city of Liverpool. Helping everyone who lives and works in Liverpool to go and get tested.
Following on from the testing centre, Sports Surfaces UK were asked to supply and install a SSUK Pulastic multiuse floor, ensuring the fitness centre remained a safe space for the whole community to enjoy.
Read the full case study here