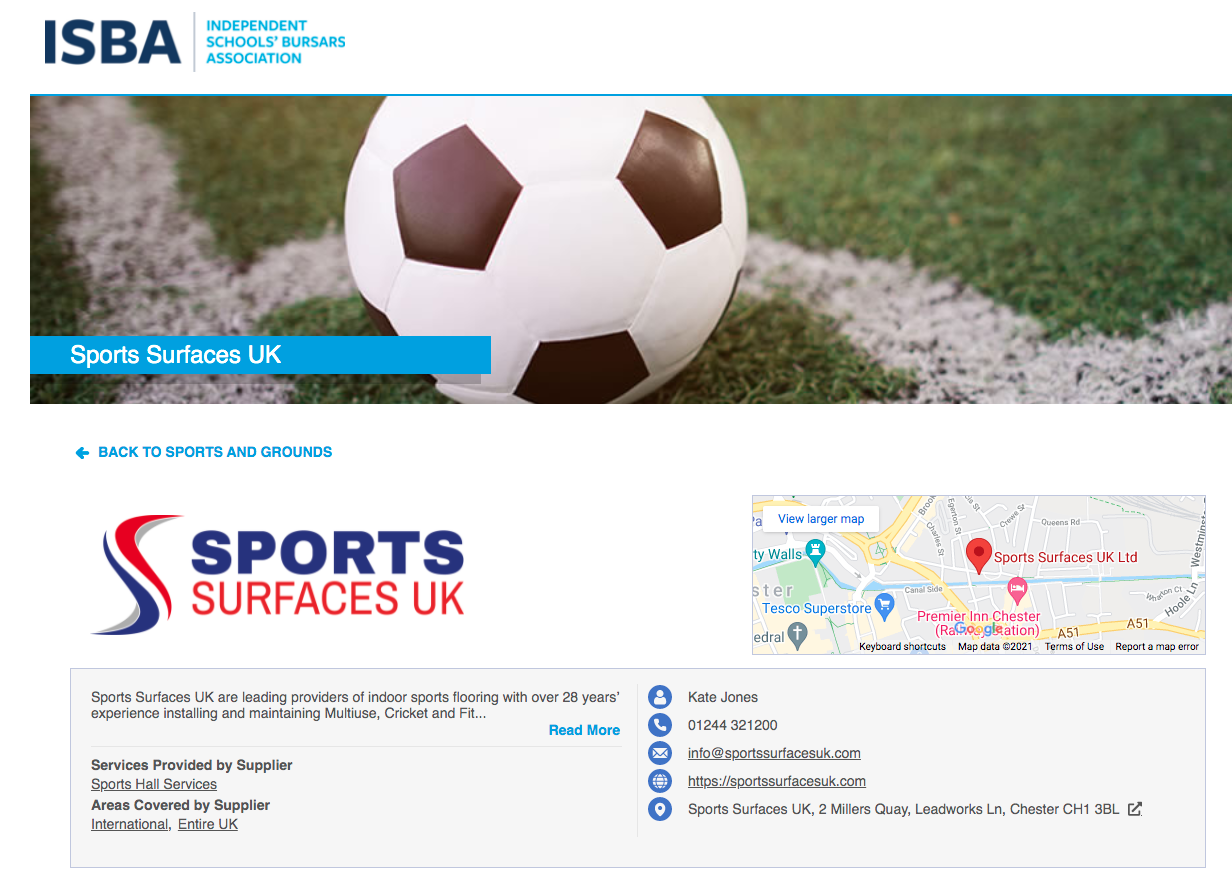 Great to be listed on the Independent Schools'​ Bursars Association supplier website.
To be listed you need to go through a strict selection process which includes references from previous clients.
If you're a senior manager at an independent schools in the UK or overseas, please contact us today about your next sports floor project.