Sports Surfaces UK - Specialist Indoor Sports Flooring
At Sports Surfaces UK, we offer a wide range of specialist flooring to fit your needs, time-scale and budget. We'll work with you to identify the best product for your project, then our manufacturer-trained installation team will supply and install it with a flawless finish. Because we have a dedicated team of project managers, you'll only have one point of contact for the duration – meaning the process will be simple and efficient from the start.
Our Indoor Sports Flooring Services
Encourage more people to get active in your facility with a sports floor that's vibrant, versatile, and most importantly safe. Whether you're at the start of a project that requires a new floor, or your current indoor sports surface needs some attention, we can help.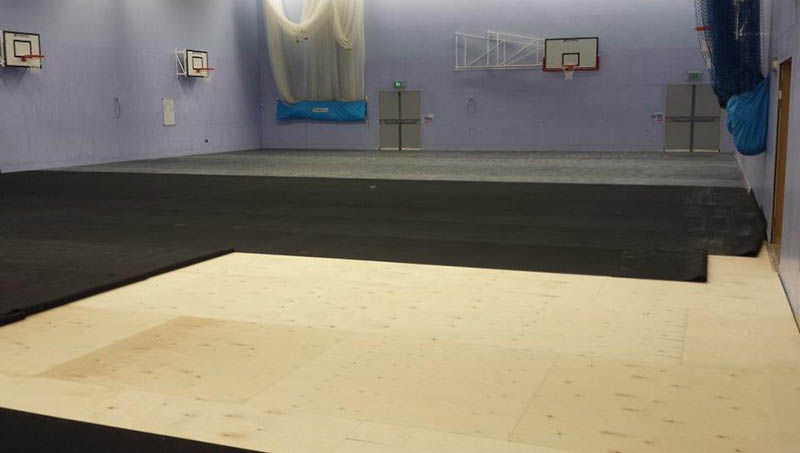 Upgrade your sports flooring and revamp your facility with our innovative installation service. At Sports Surfaces UK, our dedicated, qualified team will work with you from start to finish. From identifying the best floor for you, through the design and specification stage and finally to the finished product. Sports Surfaces UK promise to deliver a quality, safe and resilient floor that not only looks great but is also fit for purpose.
Find out more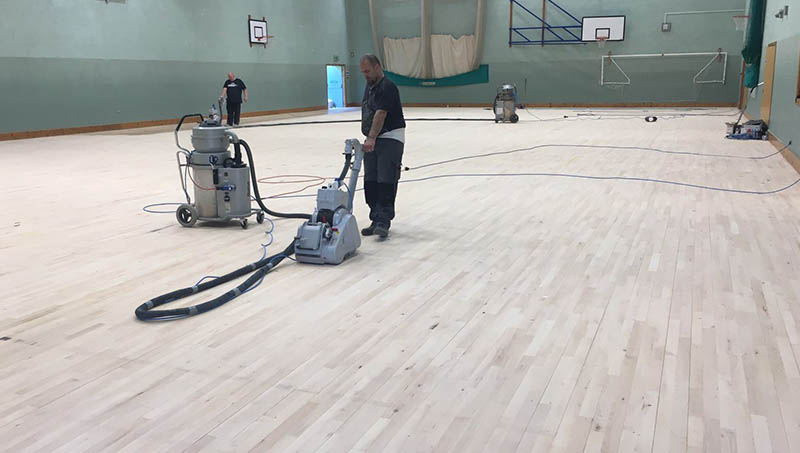 Floor Refurbishment & Maintenance
Whatever your sports floor is made of, the day will come when it needs some special attention to stay in the best condition. Even the highest quality sports surfaces develop a build-up of dirt and grease. Sports flooring often receives high levels of wear and tear due to the high amount of contact it receives. Maintenance is essential for any sports floor as it keeps the surfaces safe for those who use it and ensures your floor will last for years to come.
Find out more
Our Latest Sports Flooring Tweets
Trusted by 500+ Schools, Gyms and Organisations
Over 35+ years in the sports flooring business and we have loved every minute, installing over 500 floors to schools, universities and sports centres around the globe.

"Lovely project carried our by a trustworthy and professional company. Will definitely be in touch over future projects."

"I would like to say a big thank you for the excellent service you & your team have provided in manufacturing the new gymnasium floor in the RSU. The finish is exceptional. Can you please pass my thanks onto Martin & Usman for their professional expertise in manufacturing the floor & their patience working around our damp floor problem & strict security requirements."

"Many thanks for a high quality product and service."
Health and Safety Sports Surfaces Accreditations:





Sporting bodies that our sports flooring products are approved by: