What is Pulastic?
Sports Surfaces (UK) Ltd are the distributor for Pulastic in the UK and Republic of Ireland.
Pulastic is a multi-functional, seamless, polyurethane sports floor supplied & installed by Sports Surfaces (UK) Ltd at almost 600 UK & Irish establishments and manufactured in the Netherlands. The Pulastic team in the Netherlands develop and produce sports floors that outperform all other floors by far. Expertise, skills and many years of practical experience enable the Pulastic team to deliver top quality products and services with true added value for every customer. A team of more than 85 experts ensures that the company retains and expands its leading position.
Pulastic, in it's purest form, is composed of av granular sheet rubber base with a self-levelling liquid applied polyurethane top layer. There are many variants of Pulastic dependent on the intended use such as area-elastic, point-elastic, combi-elastic and "sprung under-carriage systems".
The installation process takes 5 days and is available in a variety of colours using our in-house manufacturer trained team to install.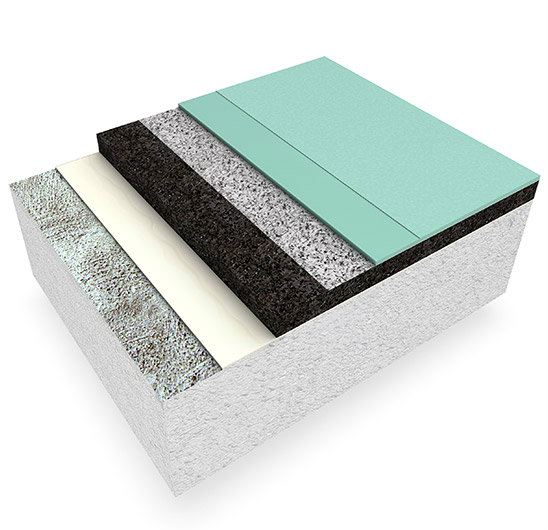 Where is Pulastic used?
Worldwide, more than 35 million m² of Pulastic® sports floors have been installed in over 50,000 accommodations. The ultimate proof of the Number 1 position of Pulastic since 1965.
The Pulastic team has distributors in more than 60 countries worldwide.
Pulastic suits just about all – from playing children to top athletes; whether it's school gym, indoor athletics, tennis, fitness, or physiotherapy, a Pulastic sports floor system offers the perfect mix of protection and sports options under all circumstances. We not only look at the user, but also the facility owner. Sports facilities need to be multifunctional and cost-effective, suitable for all sports and all athletes. They also need to be suitable for exhibitions, concerts and other events. Pulastic is more than just a top quality sports floor.
Long Life
Elastic and strong
Seamless
International certificates
Maximum sports comfort
Good balance
Vertical ball behavior
Clear line marking
No glare
Max. load-bearing properties
Wear-resistant coatings
Water-based coating
Excellent colourfastness
Soundproofing properties
Many colours and effects
Easy maintenance
Easy to clean
Easy to repair
"Lovely project carried our by a trustworthy and professional company. Will definitely be in touch over future projects."

Graeme Howard

SportsStrata
"Thank you for the refresh to the sports flooring. Our customers loved it."

Mile End Leisure Centre
"Many thanks for a high quality product and service."

RSU GYM FLOOR
"I would like to say a big thank you for the excellent service you & your team have provided in manufacturing the new gymnasium floor in the RSU. The finish is exceptional. Can you please pass my thanks onto Martin & Usman for their professional expertise in manufacturing the floor & their patience working around our damp floor problem & strict security requirements. Many thanks Clive. Clive Nutley Project Manager West London Mental Health NHS Trust Capital, Estates & Facilities Department Canal Mews St.. Bernard's Hospital"

St. Bernard's Hospital
Pulastic sports floor design
A seamless sports floor is a must in today's sports facilities. Complete uniformity and connection with the walls. Pulastic floors simply remain attractive and have been designed for intensive use. Because of the seamless construction, it is easy to create a combination of colours in a single floor. Pulastic floors are available in the full range of classic colours plus the new design colours have been used in many contemporary sports facilities.
Low Maintenance
Pulastic only requires a regular detergent wet wash – both the cleaning machine and detergent are supplied by ourselves. Should the Pulastic surface get damaged, a repair can be quickly and easily carried out, minimising down time for the use of the floor; it is low maintenance and can be used for non-sport activities such as theatre plays, exams and parents evenings.
Click here to watch a handy video of how to clean your Pulastic sports floor.
Pulastic Face Lift
We offer full refurbishment packages which could mean an installation over an existing timber/Granwood floor or even "face-lift" a tired, existing Pulastic floor. The "face-lift" is a re-float of self-levelling polyurethane over the existing surface then a top paint coat, and fresh court markings-this gives the look and feel of a new floor for half the cost and no "strip out" costs.
Please contact us if you require any samples, brochures or have any questions of a technical nature. We would be pleased to make arrangements for you to view any of our surfaces in use at local facilities from our Reference lists.
Pulastic Classic 110 Eco (formerly Pulastic 2000 9+2) is the most popular Pulastic product in the UK & Ireland as it is designed for multi-sport use and meets the EN14904 European Standard for indoor sports hall floors. Pulastic Classic 110 Eco provides a perfect balance between shock absorption, traction, ball bounce and aesthetics whilst also being a low maintenance option for non-sport activities such as exams, parents' evenings or dining
The floor has been
installed at...
Helsby High School, Cheshire
Surface: Pulastic Classic 110 over Granwood
Area: 32m x 16.8m = 538sqm
Colour: Sky blue 305 with mint turquoise 407
Markings: Basketball keys and centre circle, plus Helsby logo in centre circle
View Case Study