What is Primaflex Everroll and Primaflex Softstone?
Primaflex Everroll and Primaflex Softstone are high quality, heavy duty sheet rubber materials. Both have gained worldwide acceptance as an excellent sustainable surface for leisure and fitness clubs that need tough, hard wearing floors for areas such as heavy weights rooms and changing rooms. Sports Surfaces UK Ltd supply & install all our own products by manufacturer trained installation teams, we also offer these products on a "Supply only" basis.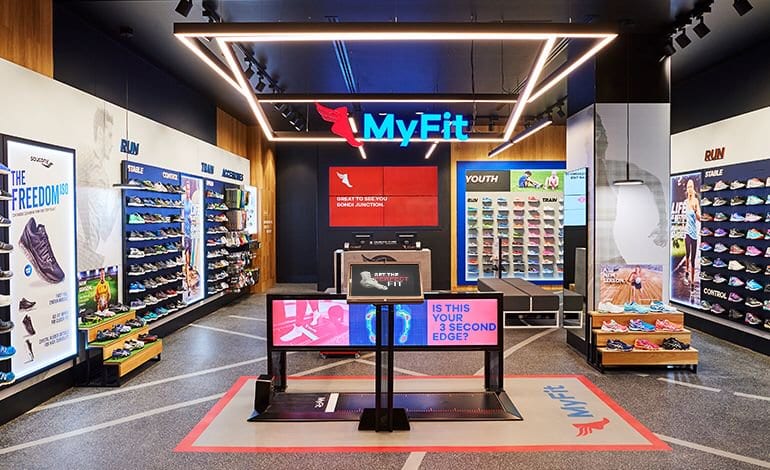 Where is Primaflex Everroll and Primaflex Softstone used?
Both Primaflex Everroll and Softstone are extremely resilient, durable and slip resistant surfaces. We have supplied and installed both for all sorts of uses – Boxing Gyms, Heavy Weights Rooms, Gymnasia, even Golf Clubs and Ice Rinks where a spike proof/damage resistant surface is required. It has also been used in Building Entrances where a Heavy Duty application is required. The major benefit is the extreme hard wearing durability of the two surfaces especially in heavily frequented areas and walkways.
Recent Sports Surfaces (UK) Ltd installations include Manchester City Indoor Training Academy, several Fitness First gyms throughout the UK, The Olympic Velodrome which was Chris Hoy's training venue along with the surface in 2 boxing gyms for Amir Khan in Bolton.
Long Life
Elastic and strong
Seamless
International certificates
Maximum sports comfort
Good balance
Vertical ball behavior
Clear line marking
No glare
Max. load-bearing properties
Wear-resistant coatings
Water-based coating
Excellent colourfastness
Soundproofing properties
Many colours and effects
Easy maintenance
Easy to clean
Easy to repair
"Lovely project carried our by a trustworthy and professional company. Will definitely be in touch over future projects."

Graeme Howard

SportsStrata
"Thank you for the refresh to the sports flooring. Our customers loved it."

Mile End Leisure Centre
"Many thanks for a high quality product and service."

RSU GYM FLOOR
"I would like to say a big thank you for the excellent service you & your team have provided in manufacturing the new gymnasium floor in the RSU. The finish is exceptional. Can you please pass my thanks onto Martin & Usman for their professional expertise in manufacturing the floor & their patience working around our damp floor problem & strict security requirements. Many thanks Clive. Clive Nutley Project Manager West London Mental Health NHS Trust Capital, Estates & Facilities Department Canal Mews St.. Bernard's Hospital"

St. Bernard's Hospital
Low Maintenance & On-going Maintenance
Primaflex requires little maintenance providing just the right degree of cushioning, support and resilience whilst also offering both sound and shock absorption properties. Both products have been successfully installed in first floor gyms with an acoustic layer which has further increased their sound absorption qualities. Users also like the fact that the Primaflex Everroll helps them "do their bit" for the environment by using a recycled flooring product.
Primaflex is a no-nonsense product which can be installed directly on to concrete. It can be fully bonded or loose laid; both the Everroll and the Softstone are high-density products with a smooth surface finish, containing attractive coloured granules within.
The Difference Between Primaflex Everroll and Primaflex Softstone
Primaflex Everroll
Primaflex Everroll is particularly popular as it is made mostly of recycled tyre waste, giving its mainly black colour with the coloured EPDM granules fused within which include Red, Blue, Green or Grey.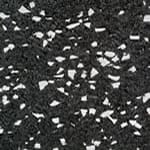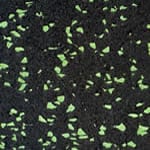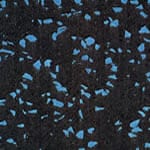 Primaflex Softstone
The Softstone is manufactured from grey virgin polymer and again, like the Everroll has coloured EPDM granules fused within which include either Red, Blue, Green, Yellow or Black.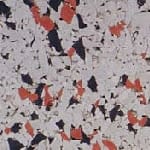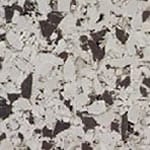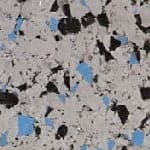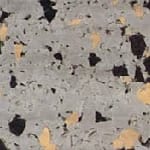 The floor has been
installed at...
St. Peter's Huntingdon
Previously a painted concrete sports hall floor
SSUK Sanded existing Painted Surface
Installed PULASTIC CLASSIC 110 26m x 17m + 10sqm in entrance Colour Sky Blue Ref 305
View Case Study