What is Gerflor?
Gerflor have specialised in vinyl sports flooring since 1947 with the brand Taraflex®, a worldwide leading brand of indoor sport floor.
The Taraflex® name is well renowned in the industry and has been the no.1 solution for over 60 years. It has been selected for 10 Olympic Games and chosen by leading sports events organisers and national governing bodies. They put their faith in Taraflex® sports flooring because it offers the highest levels of performance, comfort and safety.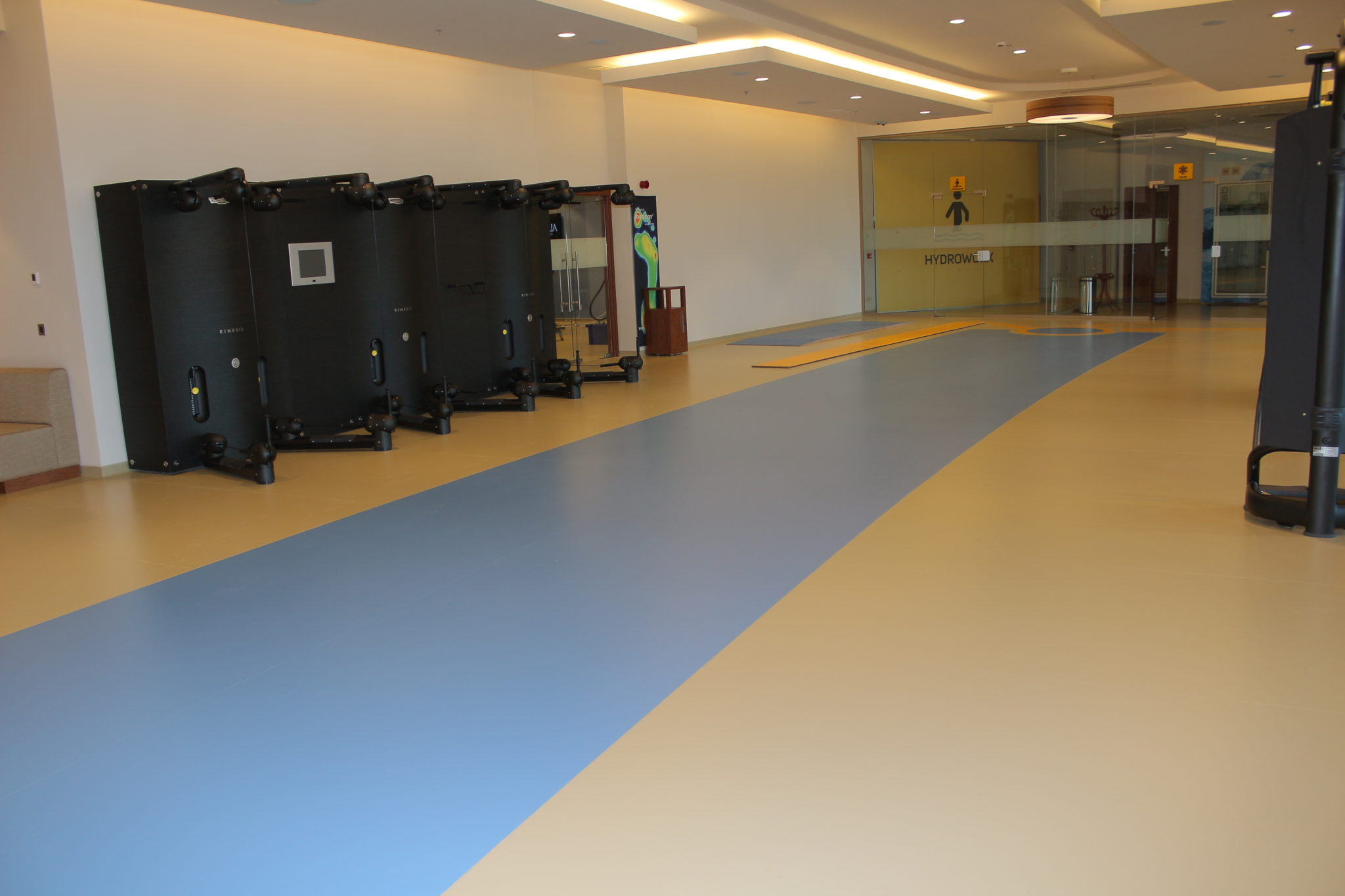 Where is Gerflor used?
Gerflor manufactures innovative, decorative and sustainable vinyl flooring solutions for use in healthcare, education, sport, retail, industry, offices, and hospitality settings.
Long Life
Elastic and strong
Seamless
International certificates
Maximum sports comfort
Good balance
Vertical ball behavior
Clear line marking
No glare
Max. load-bearing properties
Wear-resistant coatings
Water-based coating
Excellent colourfastness
Soundproofing properties
Many colours and effects
Easy maintenance
Easy to clean
Easy to repair
"Lovely project carried our by a trustworthy and professional company. Will definitely be in touch over future projects."

Graeme Howard

SportsStrata
"Thank you for the refresh to the sports flooring. Our customers loved it."

Mile End Leisure Centre
"Many thanks for a high quality product and service."

RSU GYM FLOOR
"I would like to say a big thank you for the excellent service you & your team have provided in manufacturing the new gymnasium floor in the RSU. The finish is exceptional. Can you please pass my thanks onto Martin & Usman for their professional expertise in manufacturing the floor & their patience working around our damp floor problem & strict security requirements. Many thanks Clive. Clive Nutley Project Manager West London Mental Health NHS Trust Capital, Estates & Facilities Department Canal Mews St.. Bernard's Hospital"

St. Bernard's Hospital
Gerflor Taraflex requires a regular detergent wet wash – both the cleaning machine and detergent are supplied by ourselves.
Gerflor Refurbishment
We offer full refurbishment packages which could mean an installation over an existing surface plus strip out of an existing system and install of the new surface.
The floor has been
installed at...
St. Peter's Huntingdon
Previously a painted concrete sports hall floor
SSUK Sanded existing Painted Surface
Installed PULASTIC CLASSIC 110 26m x 17m + 10sqm in entrance Colour Sky Blue Ref 305
View Case Study